Pokies Paylines – What Are Paylines And How to Use Them to win slots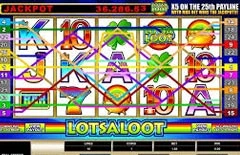 If you are new to pokies machines, the word paylines might be new to you. Simply put, paylines are the actual pokie lines in which players have to line up symbols to win. The lines could be straight, diagonal, or any shape the game's developer decides.
Traditional pokies have straight-across paylines, while those for video pokies have all combinations, ranging from straight to diagonal to paylines that jump across the game. On modern online pokies, paylines range from three up to 100 or more.
🎰 The Evolution of Pokies Paylines
The traditional pokies and pub fruit machines were mechanical. They were easy to play as they only offered one solitary payline. Although these machines are still around, it's unlikely that you will come across them. Many of the highly popular Vegas pokies and online games come with three reels.
However, contemporary slots, which are operated by random number generators, have more than one payline. They can have up to 100 paylines, which offer players more ways to win though they come with an increased stake per spin.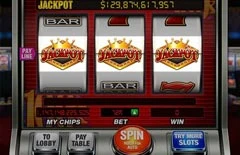 When online video pokies were introduced, they featured nine paylines. With time online casino game providers started increasing the number of pokies paylines. The intention was to increase the frequency of their players' winning combinations subsequently.
To compensate for it, the providers lowered the line payouts. So, though players have a chance to win more often, the amounts are negligible. With all the other things remaining equal, the average rate of return would remain at 95%.
The process continued until the software providers increased the number of paylines to around 40. From there, they adopted a new mechanism of balancing the average payout. Theoretically, the number of paylines in a pokie with three rows and five reels of symbols is 243.
40 paylines cover 16% of all the combinations. When developers came up with 50 paylines online pokies, they also increased the reels by adding a fourth row. Consequently, this upped the theoretical number of paylines to 1024. This means that only 5% of all the combinations are covered even with 50 paylines. The software providers were then able to increase the line payouts, and there are many combinations of paylines, rows, and line payouts that result in a 95% average return.
🧩 Paylines in Cascading or Spiral Pokies
In some pokies, there are no predetermined paylines; the win condition depends on the layout of the icons compared to others on the board. To put it in simple words, you will be able to win a sum of money on how many icons are combined together next to each other.
If you connect 3/4/5… and so on, your win pull will be even bigger. You can find most of these pokies in spiral pokies or cascading pokie games.
🧮 Bets Per Payline
Another paylines relationship that players should understand is between bets and paylines. Players need first to choose a bet per payline which gets multiplied by the activated number of paylines to give them the total bet per spin.
While scatter payouts are multiplied by the total bets, line payouts are usually increased by the line bet. With most online pokies, players can choose to activate any number of paylines up to the stated maximum. The only strategy here is for players to activate all paylines.
The reason behind this strategy is that combinations of the same symbols pay on a payline only if the player has enabled it. If you land on five similar symbols on an inactive payline, you don't win anything.
🏆 Which Pokie Machines Should I Try Out?
Today, you will find 5×3 online pokies that offer players 243 ways to win. Such pokies are only suited for conservative players who aren't willing to risks. If you don't mind risking, or you are out for bigger payouts, you should try pokies with 25 paylines or less.