All About 5 Reel Pokies
As opposed to 3 reel pokies, 5 reel pokies are more complex in gameplay. They are the modern version of the traditional pokie machines as they feature five reels, come with exciting themes, and they are generally based on popular movies, comic book heroes and more.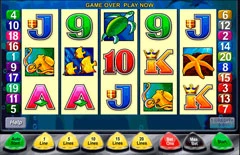 What are the Winning Opportunities?
In 5 reel pokies, players choose the number of paylines they wish to play each spin. If you are only used to playing 3 reels pokies, you can choose to play one payline at a time on the 5 reel pokie. Eventually, increase up to 10 or 20 paylines each spin as you gain confidence.
You can also find 5 reel pokies that have 'soft' paylines. It means that players don't need to land on matching symbols on paylines to win. However, the same symbol should be showing across the five reels, which is common in those 243 ways to win pokie machines.
5 Reel pokies Compared to 3 Reel Pokies
Playing slot machines at online casinos can be a difficult choice, new pokie machines pop-out every day and the selection seems almoust endless. to begin with you can focus on either playing 5 reels or 3 reels. Both comes with pros and cons and there are many parameters that might appeal to one player or the other.
Lets check some of the main adventages and disatventages to 5 vs 3 reels pokies:
5 Reels Pokies – If you like complex games with many moving pieces and lots of paylines, this is the perfect choice for you. 5-reel pokie games hold a more in-depth gaming pottential compared to 3-reels, and usually they represents modern slot machines and the current gaming standart.
3 Reels Pokies – If playing simple and classic games is your style, than 3 reel pokies hold the best option for you. There are less paylines involved and usually it only involve pressing one button to play.
5 Reel Pokies Volatility
Volatility refers to the loss or the win frequency of a pokie machine. When a machine has low volatility, it pays out fewer amounts frequently while those with high volatility pay out much but less often.
Most 5 reel pokie machines come with high volatility, especially progressive jackpot ones. These don't pay often, but once they do, the amounts are significant. However, not all 5 reel pokies come with high volatility. Some have average volatility.
Graphics and Sound
Game providers have gone an extra mile with pokie graphics and sounds. Since most of them are themed around heroes, villains and popular movies, you can expect high-quality HD graphics.
Other features include cut out scenes from the movie and animations. Some of these pokies feature action scenes and cameo appearances from the main characters. Many of them have unique soundtracks for additional bonus rounds.
Top 5 Reel Pokies
If you are looking for a good 5 reel pokie to play, here are a few top-rated titles.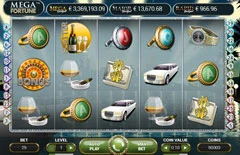 Mega Fortune is an exciting NetEnt 5 reel progressive jackpot pokie game that features 20 paylines. The gameplay is simple as landing on at least three champagne symbols will activate a free spins round. Spinning more than three champagne symbols across the reels also gets players a multiplier for their winnings until the free spins round is over. If you make your way to the bonus wheel, you can win a huge progressive jackpot.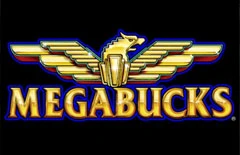 Megabucks is another progressive 5 reel and 60 paylines pokie machine. It is known as the first pokie to link several machines from various casinos to generate the most significant reward. The game doesn't offer any free spins, but it makes up for it by providing players with huge jackpots. Its base jackpot is around $1 million. The game comes with exciting graphics that add fun to the whole gaming experience.
What Makes 5 Reel Pokies Special?
These pokies feature special symbols, including wilds, scatters, expanders and multipliers. All these symbols play particular roles, which makes the game more interesting. There are also special features such as free spins and different story chapters to keep the player hooked.
If you are into playing online pokies and you want something challenging, try playing 5 reel pokies. You will need some experience as they are more complicated than the 3 reel ones. The upside is that if you are lucky, you can walk away with a massive jackpot winning.